Cat Bed Windowsill Hammock Perch.
Saving space: The Cat Bed Windowsill Perch Hammock allows be mounted by any level of windows.


Sturdy and Powerful: The Cat Bed Windowsill Perch Hammock is mounted by 4 super strong suction cups which can hold up to 26kg.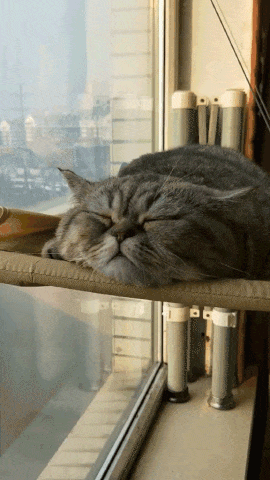 Install in seconds: No hardware or tools are needed when you install the cat bed windowsill hammock perch


Eco-friendly materials: PP suction cups, PVC Frame, Still Wire, durable fabric cover.
- To avoid suction cups falling, the suction cups' contact surface and window must be clean and without any dust, it will help suction cups will absorb firmly and 100% sure never fall.


It- Super easy to install!
- The Cat Perch can be installed in a few seconds on glass windows and doors.
- Accommodate any size cat!
Size Information:
Length 55CM, width 35CM, thickness 2.5CM, rope length 56CM
Package:
Hammock x1